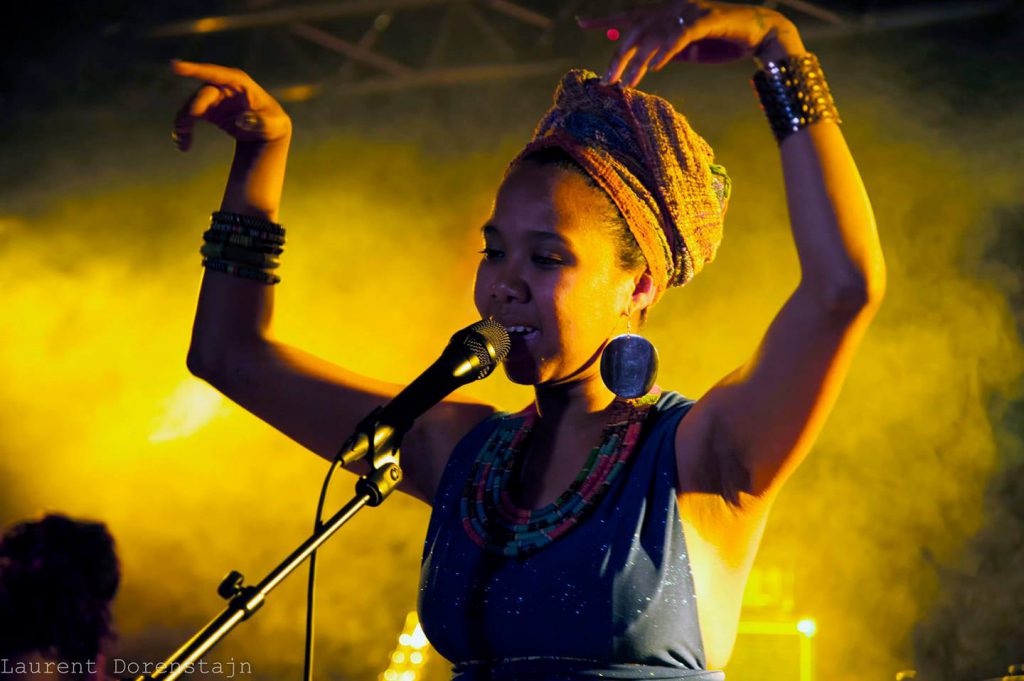 Slam poetry as therapy: a virtual conversation with Malagasy slam artist Caylah
The French Department is pleased to you invite to a virtual conversation with Malagasy slam artist Caylah.
Caylah hails from Antananarivo, the capital city of Madagascar, the largest island in the Indian Ocean. Caylah encountered slam at age 16 and has since received many accolades in this discipline. On the domestic stage, she is the 2014 national champion of slam in Madagascar and occupied the main stage during the 2016 summit of Francophonie in Madagascar. On the international stage, she represented Madagascar at slam and poetry festivals in many countries included Turkey, Burundi, Kenya, France, Belguim and Switzerland. In 2018, Caylah released her first record, an EP intitled « viens je t'emmène chez moi ». On the screen, she features and does the voice-off in the urban documentary Tana Underground (2016). She is also a local social-media influencer whose work has been acclaimed in many news outlets such as france24.
Caylah is a vocal activist in Madagascar. She supported and lent her voice to the projects of many international organizations such as PNUD and UNICEF. She advocates for the use of arts as a educational and healing strategy. She is the inventor of Slamothérapie, a concept and practice whereby the art of Slam is used to empower the most vulnerables in society as well as those who have lived through traumatic experiences.
Friday, Oct 30th 2020 from 2:00pm to 2:35pm EST.
Please contact Assistant Professor Manfa Sanogo at manfa.sanogo@kzoo.edu to RSVP