---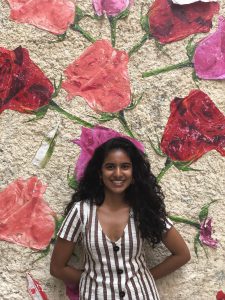 Avani
---
Departmental Student Advisor (D.S.A.)
About Avani
Hello! My name is Avani and I am the DSA for the department of French and Francophone studies this year. I am an international student from India, and a senior majoring in International and Area Studies and French and minoring in Anthropology and Sociology, and Art History.
The summer of my Sophomore year, I was assisting a professor's research in the Moria refugee camp and started a French-English programme at an organization in Lesvos, Greece.
During my junior year, I studied in Clermont-Ferrand, at ESC. Right after my study abroad I volunteered in an organization in Strasbourg which works with refugees and asylum-seekers. My SIP is in the French department and I am interested in looking at the idea of space and place-making the (im)possibility of community (building) using a Foucauldian framework within the migrant camps of Calais, which is in the north of France.
---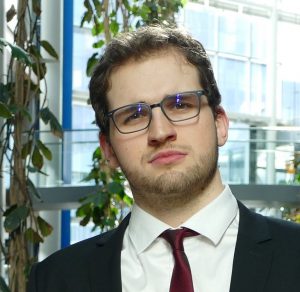 Benjamin
---
Teaching Assistant from France
About Benjamin
Hello! My name is Benjamin, I'm 20 years old and I'm coming from France. I'm studying Political Science at the University of Strasbourg, and that's what I hope to study at K, along with History. I love to read, learn, and work out.
I'm a Teaching Assistant in the Department of French and Francophone Studies. If you're interested in anything related to France, French language, civilization, history or if you just want to discuss, it would be an honor and a pleasure to help you. Don't hesitate to ask me questions if you need help or if you're curious about France.
---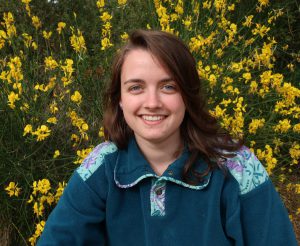 Julie
---
Teaching Assistant from France

About Julie
Hi! My name is Julie, I'm a French student at Sciences Po Strasbourg. I still don't know specifically the profession I want to learn but I know it will have something to do with social or political sciences. My hobbies are very various: I read a lot, I like a lot of sports, I love to go out to the movies with friends, or to discover new types of music. I'm also really into fixing old objects. I can't wait to meet you (virtually but also in person), and to live the K experience
---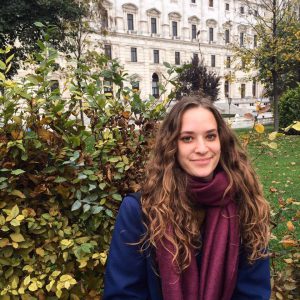 Laurie
---
Teaching Assistant from France

About Laurie
Hi there! I am Laurie, I come from France and I just finished my English Studies Degree. Next year I'm going to start my Master studies, but for now, I am delighted to be TA in Kalamazoo! I am very happy about the opportunity of being a TA, as I want to later be a teacher at uni. I see this experience as a cultural exchange that goes both ways, and hope to learn from you all as well as teach you more French! More personally I love to travel and visit unusual places, and I'm really into tea too! I do really hope to see soon! ​
---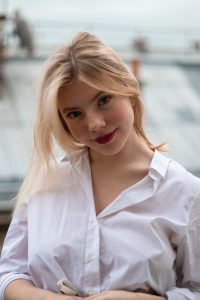 Louise
---
Teaching Assistant from France

About Louise
Hello! My name is Louise and I am a TA in the French Department this year for French 102. I want to major in Philosophy and Public Health here at K, and someday be a doctor or work in healthcare. I was born in the US but lived my whole life in France. I would love to travel and my junior year at K I would like to go to Dakar or Australia!
Activism is very important to me, and I really enjoy history of social movements. I am very sociable and love meeting new people so feel free to reach out to me!
---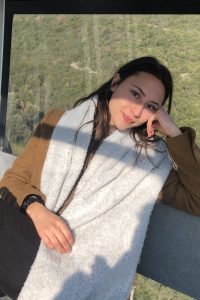 Maëlle
---
Teaching Assistant

About Maëlle
Bonjour! My name is Maëlle and I'm 21 years old. I'm a senior majoring in Psychology, and minoring in Spanish and German.
I have been working as a French TA since sophomore year and I have so far loved my experience and the growth it offers. A little bit about me: I love being outside, staying active, connecting with people, and learning. I can't wait to be part of the French department team again and help students improve their French skills no matter the circumstances.