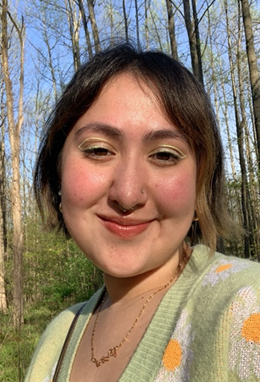 Mari Jimenez-Mora
---
Departmental Student Advisor (D.S.A.)
About Mari
Hello everyone! My name is Mari, and I am a senior here at Kalamazoo College. I am a French and Psychology double major. I am from Gurnee, Illinois (About 45 mins north of Chicago)! I am also apart of ACOPOC (the POC a cappella group) and LSO (the latinx student organization). I love to sing, bake/cook, paint, and spend time with my cat! I am so excited to be the DSA for the French and Francophone studies department this year! Please feel free to reach out if you have any questions about the department or just want to chat in French!
---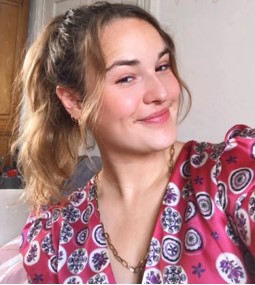 Auriane
---
Teaching Assistant from France
About Auriane
Bonjour à tous ! My name is Auriane, I'm a French student from Sciences Po Strasbourg. Even if I spent 2 years in Strasbourg, I'm from the north of France near the Belgian border (the best place for French fries). As you read, I'm crazy about food: it takes little to me to be happy. I'm very excited to meet you and to discover Kalamazoo college. In my studies and in my life in general I'm interested in many subjects: economy, politics, sport, art… Being a TA is very exciting for me and I will do my best to help you learn French but also discover the French culture. My friends say that I am very talkative and sociable so don't hesitate to ask me questions about every subjects. I can't wait to meet you, à bientôt !
---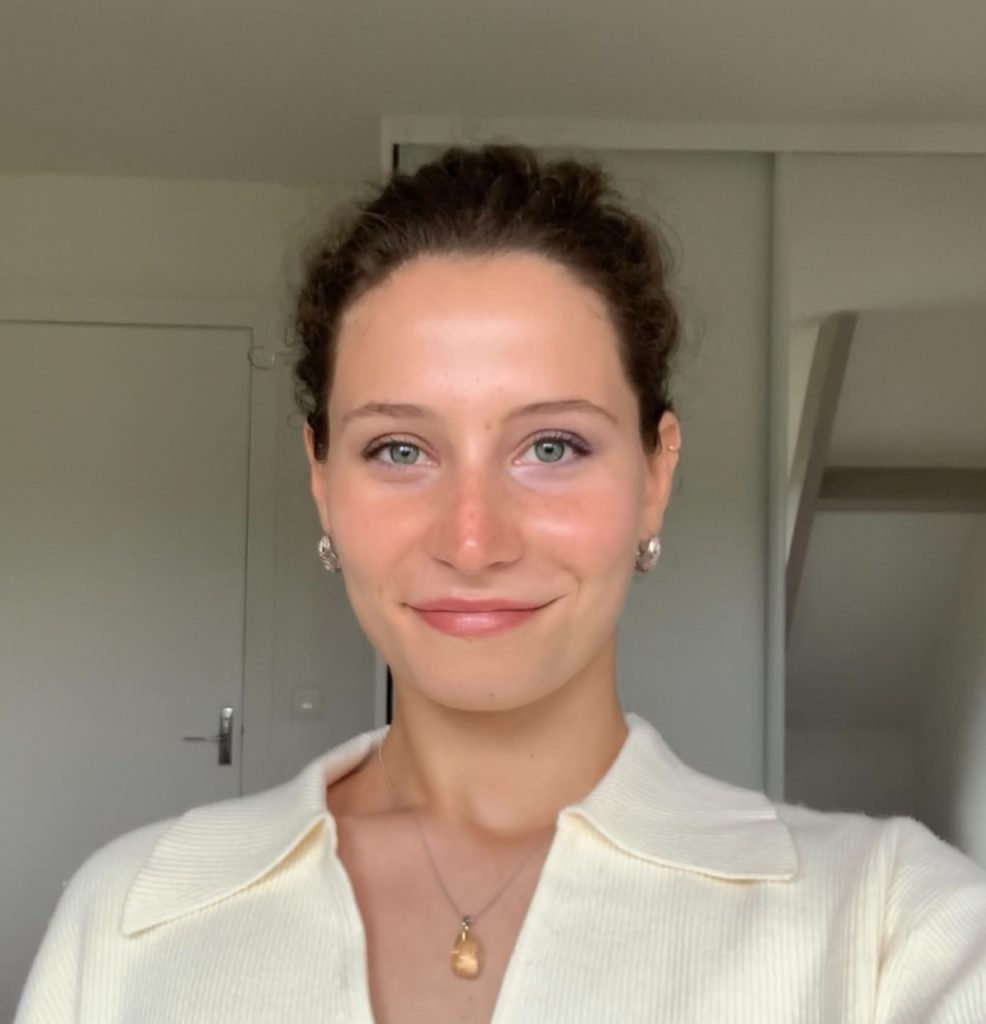 Chloé
---
Teaching Assistant from France

About Chloé
Hello everyone! My name is Chloé and I am really excited to be one of the French TAs for this academic year at K College. I have just completed my English Studies degree at the University of Strasbourg and felt like it was the perfect time to live this new experience. After my year at K, I am to attend a Master's degree at the University of Paris to become a French teacher. I often read both in French and English and especially enjoy American Classics. I am also passionate about art, art history and I hope to learn more about it during my year as an international student at K. I enjoy to draw and paint, as well as to do my daily workout and yoga at home. I love to travel, discover new cultures and exchange on my own, which is why I am really looking forward to meet you all in class or on campus. Feel free to reach out if you have any question about the French language, history or culture, or on any other subject.
---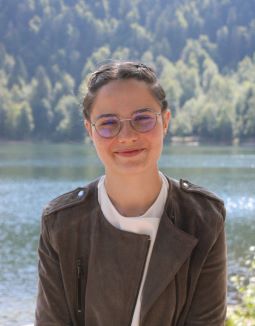 Juliette
---
Teaching Assistant from France

About Juliette
Hi everyone ! My name is Juliette, I will soon turn 20 years old and this year, I will be a French Teaching Assistant. I come from the north-east of France and I study at Sciences-Po Strasbourg. I'm interested in Economics and Finance, and I really hope this experience at Kalamazoo College will help me shape my career objectives. As for my hobbies, I love sports, music, photography, and I enjoy reading French literature. I have always loved learning new languages and I am so happy that I get to help you learn mine ! If you ever have any questions about France, especially my region, or French, or the French, I would be delighted to answer them. À très bientôt !